Centre of Excellence
Focus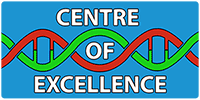 Information needs to be embedded in the DNA of your organisation.
This Focus on Centre of Excellence provides a model for you to create and sustain that depth, even in the face of change.
This model enables you to develop:
A clear, articulated vision of what "excellence" means in your organisation
Gap analysis of your current expertise and services against that vision
Analysis of your characteristic strengths compared with the Centre of Excellence model
A tailored roadmap to guide your journey towards a stronger Centre of Excellence.
Get started with the five steps outlined below, to enable you to adapt the model to the opportunities in your environment, and evolve to a Centre of Excellence.
For tailored assistance and fine-tuning of your vision as an Information Centre of Excellence, start the conversation.

"I'm Stephen Phillips, Lead Analyst for Jinfo.
You can advance your information strategy with the practical activities and research insights in Jinfo's Focus areas when you become a client.
Contact me to discuss your unique needs, and we can map our methods and experience to address your opportunities and challenges".
Start here
Work on your own – Content
Use the step-by-step activities described in the following articles and webinars to develop your unique version of Information Centre of Excellence.
How do other information teams do it? Community dialogue
Every information team has it's own adaptation of the Centre of Excellence – trade ideas with your peers in the Jinfo Community sessions in our Focus on Centre of Excellence. Anonymised notes available from these past sessions:
---
Testimonial
"With your help, we have seen the difference the Information Centre of Excellence model makes. For example, since we implemented some simple changes in how we communicate with new joiners (as part of enabling end users), we have seen a marked increase in response rates and use of training resources. Learning to think more like a user clearly pays off."
Lead, information and knowledge management, agribusiness